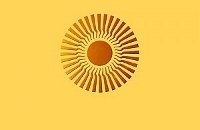 Shambhala Sadhana Gathering
with Shastri Merlin Cox
The monthly 'Shambhala Sadhana' is our main opportunity to gather together as a community. It will take place on, or near, each full moon. This potent and transformative practice was created by Sakyong Mipham Rinpoche as a way to celebrate and strengthen our understanding of basic goodness and enlightened society. It emphasises the qualities of goodness, strength and wisdom which can be cultivated in order to be of greater service to society.
It is open to anyone who has a connection to the vision and aspiration of Shambhala - all our community members are invited to attend (please contact us at [email protected] for more information). A brief introduction to the sadhana will usually be given at the start for those who are new to this approach to meditation practice.
PLEASE NOTE: The sadhana practice will start at 7.30pm, so please arrive from 7pm.
Please join us for simple food and drink, meditation and good conversation, in the spirit of celebrating our lives and nurturing our connections with each other. In order to keep the food element as simple as possible, we invite people to bring their own contribution of food and drink to share.