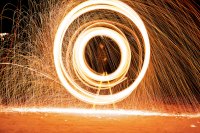 Shambhala Day 2020 - Year of the Iron Mouse
Shambhala Day marks the beginning of the New Year, and represents one of the most important traditions of Shambhala Buddhism. Based on the traditional Tibetan New Year's celebration of Losar, the day is calculated according to the Tibetan lunar calendar, and changes every year to coincide with the annual lunar cycles.
All are warmly invited to meet as a community offering appreciation and light to each other. This is a magical opportunity to gather as a community to welcome in the new Tibetan year – that of the Iron-Mouse.
Schedule
15.00: Tea and cake
16.00: Sitting
16.30: Vinita Joseph will introduce us to the Iron Mouse. We will do a contemplation to let go of the Earth Pig and embrace the energies of the Iron Mouse as we step into the coming year. What might this mean for us both personally and as a society?
17.00: Listening Circle, chaired by David Hope
18.00: AGM incl. thank yous, chaired by Jane Hope
18.30: Shared supper and celebration
19.30: Close
Everyone is welcome to join for all or part of the event - please bring a dish or cake to share!
This is a free, family-friendly event. Please let us know ages and numbers of any children you plan to bring, so we can organise activities accordingly. E-mail: [email protected]