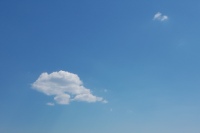 Absolute Bodhicitta: Emptiness and Compassion
"The everyday practice is simply to develop a complete acceptance and openness to all situations and emotions and to all people, experiencing everything totally without mental reservations and blockages, so that one never withdraws or centralizes into oneself." Ven. Chogyam Trungpa Rinpoche
To glimpse 'Shunyata' or 'Absolute Bodhicitta', is to simultaneously experience freedom, confidence and a sense of relaxed completeness. When discussing Absolute or Ultimate Bodhicitta Trungpa Rinpoche draws our attention to the Paramita of Generosity, to openness and to the practice of fully giving of oneself both to others and to each situation that arises. By drawing this connection, Rinpoche grounds that which is often viewed as unattainable and mystical and locates it in our moment to moment, daily practice as we relate and work with both ourselves and others.
About the teacher
The retreat will be taught by Jim O'Neill, senior Buddhist and Shambhala teacher, Psychotherapist and author of UNDRESSING, Short Books, 2019.
This weekend is part of 'The Way of Compassion' series of weekends. You are welcome to attend this, or any of the other weekends, as a one-off programme, or to deepen your experience by following the whole series.
Further information
Saturday / Sunday
9am - Registration (Saturday only) and tea/coffee
9:30am - Start
6pm - Finish
Lunch will not be provided. There are a number of cafes, restaurants and local supermarkets in the area, as well as a food market on Saturdays just a few minutes from the centre.
Payment
Cost of the course is £130. An Early Bird price of £110 is available until Saturday 9th May 2020. A concession cost of £80 or £60 is available according to income level. Please contact [email protected] to apply for a concession.
Shambhala Volunteers - 50% off (to attend as a participant)
It is traditional on Buddhist programmes to have the opportunity to offer the teacher what we call a heart gift. This is an entirely voluntary possibility to offer a financial gift to the teacher, in appreciation of their willingness to devote their time and energy in sharing these teachings.
Payment Terms and Conditions
Please register and pay in full on registration, to pay by card - please click through to PayPal where there is an option to pay by card without having a PayPal account. Cancellation up to 1 week before the programme will receive a full refund, after that there will be a £20 fee charged for cancellation up until the 8th May 2020 after which no refund is granted.