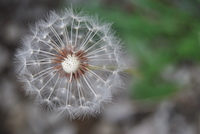 Shambhala Oxford Group - 21 st Century Warrior Series: Making Enlightened Society Possible
For many of us, meditation practice can seem disconnected from the need to address the many burning issues that confront our world. Shambhala Buddhism has roots in the mythical Kingdom of Shambhala and the Tibetan concept of Warriorship, and this concept has existed in many different traditions the world over, from the Bushido of Japanese Samurai to the wisdom traditions of the American First Nations. In these sessions we will explore how such traditions can inform and empower us to contribute positively to our society, starting at home, in our workplace, and in our wider community. Each session will include meditation, a short talk, and lots of opportunity for interactive discussion.
The cost is £20 for the 4 weeks, or £5 per session if joining after the course has started.
This event is happening at the Shambhala Oxford Group,
West Oxford Community Centre,
Botley Road,
Oxford,
OX2 0BT.