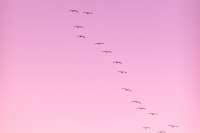 'May Confusion Dawn as Wisdom' - Open House Talk
with Peter Conradi
'May Confusion Dawn as Wisdom': this represents our aspiration for meditation practice. But what does it mean? How does confusion belong in our practice and in our lives? What helpful role can confusion possibly play?
This slogan is the fourth so-called Dharma of Gampopa.
About the teacher
Peter Conradi is Emeritus Professor of English at Kingston University, an elected Fellow of the Royal Society of Literature, and a freelance writer, whose books include Iris Murdoch: A Life and Going Buddhist. His most recent books are Family Business: A Memoir and A Dictionary of Interesting and Important Dogs.
Timings: Arrival & tea 7.15pm, start with sitting 7.45pm, talk at 8.15pm, finish by 9.30pm
Suggested Donation £10/£7 low wage/£5 concession - however, finances should not be a reason for not participating. The evening is based on whatever people feel is within their inspiration and personal means (the principle of dana, or generosity) - please join us regardless of your circumstances.