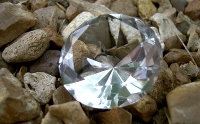 Fearlessness in Everyday Life - Online
with Shastri Merlin Cox & Jez Taylor
Pre-requisites apply - Attendance of Contentment and Joy in Everyday Life, or completion of Shambhala Training Level 4
(50% discount to those who have previously attended this course)
'Fearlessness in Everyday Life' is the fourth course in the Everyday Life series of teachings. This programme is held as a series of 5 evening classes. It offers a glimpse of how we can transform fear and investigate ultimate reality.
Learning to work with our anxiety, we are not blocked by fear. Through an exploration of the Buddhist teachings of mind and the nature of reality, we learn to see clearly. We dare to face life and death as they are. The meditator, open to uncertainty, goes beyond the emotions of hope and fear to experience equanimity.
About the Teachers
Shastri Merlin Cox is a student of Sakyong Mipham Rinpoche and was appointed as a Shastri or senior teacher in 2017. He first encountered the writings of Chögyam Trungpa Rinpoche (the founder of Shambhala) in 1977, and attended teachings given in London by Trungpa Rinpoche in 1981 and 1986. He attended Vajradhatu Seminary in 1988. He served as Co-Director and Director of the London Shambhala Centre from 2004 to 2011. He is a software engineer and has worked for organisations including Amnesty International and the BBC. He is married with one adult son.
Jez Taylor first discovered Shambhala in 2004 and has been an active member of the community since 2008, holding numerous volunteer roles within the organisation, including Way of Shambhala Coordinator and Meditation Instructor. He has also held the part-time paid role of Centre Manager since 2014. He first became interested in Buddhism and Daoism in 1996 while working at a market research placement year in London as part of his degree in maths, finance, and management at the University of Portsmouth. His varied work life includes database administration, hypnotherapy, various management positions, clothing import, design, and merchandising.
Cost
The early bird registration fee of £75 is available until 9th April after which time the fee will be £90. A concession fee of £55 is available for those earning below £17,000 per annum and a concession fee of £45 is available for those earning below £12,000.
We don't want cost to be a barrier so if anyone is in financial hardship due to the current situation to get in touch with Jez and a further reduction could be possible. Please contact [email protected] to apply for a concession.
Repeat attenders
If you have previously attended this course and would like to do so again, you may attend for 50% of the price of either the full cost or the concessionary cost, depending on income, so either

£45, £27 or £22
Payment Terms and Conditions
Please register and pay in full on registration. Cancellation up to 1 week before the programme will receive a full refund, after that there will be a £20 fee charged for cancellation up until the 22nd April after which no refund is granted.
Additional Information
Timings: Zoom opens 7.15pm, start 7:30pm, finish 9:30pm
Please contact [email protected] if you have any questions