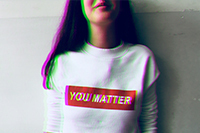 Learn to Meditate
with David Rule
Our four week Learn to Meditate foundation course provides a complete introduction to mindfulness meditation. It is taught by trained and experienced instructors in our large and well equipped meditation room.
Mindfulness meditation provides many benefits – it develops the qualities of stability, clarity, and strength of mind. It allows us to live more mindfully and so improves confidence and concentration, and enables us to handle stress better. The Learn to Meditate course will provide tools and practical advice for developing your own mindfulness meditation practice.
Each of the four classes will involve guided meditation instruction, meditation practice, mindful activities, and discussion. The course is interactive and communal – we aim to create a learning environment where the instructions become experiential and directly relevant.
Class One:
Basic meditation: posture, mindfulness of breathing, working with thoughts.
Starting a meditation practice at home.
Class Two:
Meditation as a way of making friends with ourself.
Walking meditation.
Working with obstacles to meditation practice.
Class Three:
Understanding how meditation 'works': mindfulness (trenpa) and awareness (sheshin).
Obstacles and antidotes (continued).
Class Four:
How meditation nurtures insight.
How to go forward.
Obstacles and antidotes (completed).
Learn to meditate is for anyone who is new to mindfulness meditation, or would like to reconnect with and further develop their meditation practice.
Contact [email protected] for more information.
Feedback from recent 'Learn to Meditate' courses:
"I felt supported in the talks, and able to ask questions and share concerns"
"Really great course – I can't wait to continue my journey"
"I now feel very motivated to go out and try it more"
"Enjoyed hearing the teacher's personal experiences of meditation"
"Positive and clear, with thorough instruction"
Timings
Arrival 7.15pm, start 7.30pm, finish 9.15pm
To reserve a place on this course please pay the full course price upon registration.
Cost: £50 for the 4-week course (£35 concession by prior arrangement, please contact [email protected])
Payment Terms and Conditions
Please register and pay in full on registration, to pay by card, Please ensure you click on the relevant price option to go through to PayPal where you can also pay by credit/debit card. Cancellation up to 1 week before the programme will receive a full refund, after that there will be a £20 fee charged for cancellation up until the 11th March 2020, after which no refund is granted.