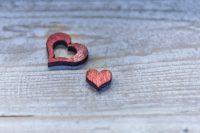 Online - What is the 'emptiness' of all phenomena?
with David Hope
Emptiness is a central theme of the second phase or 'turning' of the Buddha's teaching, one of the foundations of Mahayana Buddhism. It is most briefly presented in the Heart Sutra, a short but mysterious text we may often chant, but which is not easy to understand. On this half day course we will explore and clarify its meaning and place it in the context of the Buddhist teachings as a whole, linking it to our personal experience as well as to cutting edge thinking in recent science.
In these extraordinary times many habits, ideas and concepts we have long taken for granted are being challenged, revealing their shakiness and undermining any solidity we may have believed they possessed. This is a gateway to understanding the teachings on emptiness.

David Hope has been involved in Shambhala for the past 37 years and has been a senior teacher for many of those years. He helped establish the London Shambhala Centre in its early days, and has since taught widely in Europe and other countries worldwide. After living for many years in France near the Shambhala Retreat Centre Dechen Chöling, he and his wife, Christina de Block returned to the UK, and now live on the South Coast in Hampshire.
Timing
Start 10am, finish 12.30pm, Zoom opens 9.50am
Cost
The fee for this half day is £25. A concession fee of £15 is available for those earning below £17,000 per annum, please email for a concession code - [email protected].
We don't want cost to be a barrier so if anyone is in financial hardship, please feel warmly invited to get in touch for further concessions.
Cancellation up to 1 week before the programme will receive a full refund, after that there will be a £10 fee charged for cancellation up until the 2nd October after which no refund is granted.
Please contact [email protected] with any queries. A Zoom link will be provided once registration and payment have been completed.