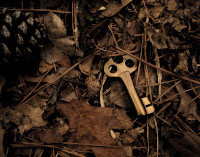 Online Open House Talk - Discovering Ordinary Magic in Everyday Life
with David Hope
Chögyam Trungpa's Shambhala teachings emphasise the inherent goodness in the depth of all phenomena, including ourselves as part of the wholeness of nature.
Through our practice and study of the Path of Warriorship we learn to tune into this deeper level of experience. We come to appreciate the quiet yet vivid quality in everything, which our sense perceptions can tune into wherever we are. This 'ordinary magic' is all around us, yet mostly overlooked by our busy preoccupied minds.
Now more than ever while our opportunities for travel and activities are more limited than usual, this teaching can open us to the ever-present richness of our lives.
Timings Start 7.30pm, finish 8.30pm, social time till 9pm
Please use this Zoom link
Suggested Donation £10/£7 low wage/£5 concession - however, finances should not be a reason for not participating. The evening is based on whatever people feel is within their inspiration and personal means (the principle of dana, or generosity) - please join us regardless of your circumstances.

Contact [email protected] for more information.
Photo by Michael Dziedzic on Unsplash