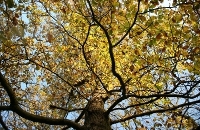 Online - Wisdom in Everyday Life
with Shastri Merlin Cox
Pre-requisite: Fearlessness in Everyday Life
(50% discount to those who have previously attended Wisdom in Everyday Life)
Wisdom in Everyday Life is the fifth and last class in the "Everyday Life" series.
Wisdom in Everyday Life looks at the qualities of a master warrior whose vastness of mind and kindness are fully manifested in the world. The master warrior is no longer deterred or depressed by obstacles, but with tremendous forward vision and strength, playfully includes everything as part of the path. In this way, the warrior is able to skillfully benefit the world.
Participants are introduced to the vajrayana teachings of Buddhism, which reveal the sacredness of the phenomenal world. Students will receive essential instructions for transforming confused emotions and situations into wisdom as they arise.
Cost
The early bird registration fee of £75 is available until 15th September after which time the fee will be £90. A concession fee of £55 is available for those earning below £17,000 per annum and a concession fee of £45 is available for those earning below £12,000.
We don't want cost to be a barrier so if anyone is in financial hardship please feel warmly invited to get in touch to discuss further concessions. Please contact [email protected] to apply for a concession.
Repeat attenders
If you have previously attended this course and would like to do so again, you may attend for 50% of the price of either the full cost or the concessionary cost, depending on income, so either £45, £35, £27 or £22. Please contact [email protected] for a discount code.

Payment Terms and Conditions
Please register and pay in full on registration. Cancellation up to 1 week before the programme will receive a full refund, after that there will be a £20 fee charged for cancellation up until the 23rd September after which no refund is granted.
Additional Information
Timings: Zoom opens 7.20pm, start 7:30pm, finish 9:30pm
Please contact [email protected] if you have any questions