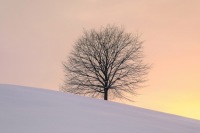 Online Winter Retreat - Deepening Our Practice
with Peter Conradi, James O'Neill, Jude Hudson
The turn of the year can be a challenging time for many of us, with only short hours of daylight within which to pause and take stock. COVID and our mandala may present other trials. For many years LSMC have offered an end-of year retreat which presents us with an opportunity to rediscover our own individual original inspiration. Precisely at this time we can find renewed strength and consolation in our practice. Please join us once again to explore how we can approach the new year with a spirit of courage and adventure. There will be daily guided instruction & short talks about Shamatha-Vipashyana meditation. There will also be opportunities for one-on-one meditation interviews. 10.00 to 17.30 on Dec 29, 30 and 31.
Suitable both for beginners - i.e. those new to meditation - and also for experienced meditators alike.
While pre-payment should happen by December 28th, please indicate your interest asap: if we can get some idea of numbers, this will help us arrange for the retreat to be adequately staffed
About the teachers
Peter Conradi is Emeritus Professor of English at Kingston University, an elected Fellow of the Royal Society of Literature, and a freelance writer, whose books include Iris Murdoch: A Life and Going Buddhist. His most recent books are Family Business: A Memoir and A Dictionary of Interesting and Important Dogs.
Jude Hudson is a long time practitioner and student of Trungpa Rinpoche and a long time member of Shambhala. Jude appreciates being able to connect with the teachings and practice in these particularly hard times.
Jim O'Neill is a senior Teacher within Shambhala, a practising psychotherapist and writer. His first book Undressing was chosen in May 2019 by the Observer as Book-of-the-Week
Additional Information
Timings: Start 10am, finish 5.30pm
Payment Terms and Conditions
Please register and pay in full on registration, please ensure you click on the relevant price option to go through to PayPal where you can also pay by credit/debit card. Cancellation up to 1 week before the programme will receive a full refund, after that there will be a £10 fee charged for cancellation up until 28th December after which no refund is granted.
Cost: £50 for 3 days, £40 for 2 days, £20 for 1 day. Please give details of which days you wish to attend in the comments box on the registration page.
We don't want cost to be a barrier so if anyone is in financial hardship, please feel warmly invited to get in touch for concessions.
To access the option to pay online for 2 days, please enter the code 4XFRuN into the programme price code box.
To access the option to pay online for 1 day, please enter the code RrjtDC into the programme price code box.