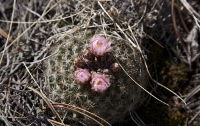 Online - Shambhala Training Level 2: Discovering the Warrior Within
with Tessa Watt & Vinita Joseph
Prerequisite: Shambhala Training Level 1
'Shambhala Training Level 2' is the second retreat weekend in the Shambhala Training curriculum. Completion of 'Shambhala Training Level 1' is a prerequisite for this programme.
Fear is a natural reaction to moving closer to the truth." - Pema Chödron

About this Programme
This experiential program provides a deepening of instruction for sitting and walking meditation as a means to explore how we can free ourselves from the patterns that repress the brilliant, compassionate, mindful warrior within.
This second Shambhala Training Weekend presents the view that when we open up to our own genuineness, we can begin to work directly with our fears. Through tenderness, we can meet life's challenging moments, not with distractions and self-aggression, but with courage and confidence.
By relating to fear through meditation practice, we begin to appreciate that there isn't actually anything fundamentally wrong with us. We are good, just as we are, right here and now. We can discover and cultivate the bravery necessary to embrace our true nature.
About Level 2
Shambhala Training Level 2: Discovering the Warrior Within introduces a meditation practice that builds upon the mindfulness-awareness technique of Shambhala Training Weekend 1. The weekend provides students with techniques for working with fear and habitual patterns of thought and behaviour.
The weekend will consist of zoom sessions providing thorough instruction in sitting and walking meditation, talks on the Shambhala teachings, discussion in larger and smaller groups, periods of sitting and walking meditation (walking can be done outside if preferred) and one-to-one meetings with qualified meditation instructors to refine our understanding of the practice. Regular breaks will be provided so that tea, coffee and lunch can be taken at home
About Shambhala Training
Shambhala Training offers a structured path of meditation and emotional intelligence education rooted in the ancient wisdom of the Shambhala tradition and created for the challenges of modern, everyday existence.
The Shambhala Training path consists of weekly classes and weekend retreats suitable for both beginning and experienced meditators, and open to people of any spiritual tradition.
This comprehensive overview of mindfulness meditation and contemplative living practices presents the view that when we foster a more awake relationship with ourselves we are creating a more awake and compassionate world.

About the teachers
Tessa Watt has been practising meditation with Shambhala for almost 30 years, and was appointed a senior teacher in 2017. For the past decade she has taught mindfulness, both to the general public and in many leading workplaces around the UK including the Houses of Parliament.
Vinita Joseph has been meditating with Shambhala for over 30 years. She has enjoyed careers both as a family lawyer and as an academic and brings that experience to her teaching within Shambhala.
Schedule -
Saturday: 10:00 to 17:30
Sunday: 10:00 to 17:00

Cost
The early bird registration fee of £75 is available until 20th February, after which time the fee will be £90. A concession fee of £55 is available for those earning below £17,000 per annum and a concession fee of £45 is available for those earning below £12,000.
Please contact [email protected] to apply for a concession.
We don't want cost to be a barrier so if anyone is in financial hardship, please feel warmly invited to get in touch for further concessions.
Repeat attenders
If you have previously attended this course and would like to do so again, you may attend for 50% of the price of either the full cost or the concessionary cost, depending on income, so either £45, £35, £27 or £22. Please contact [email protected] for a discount code.

Payment Terms and Conditions
Please register and pay in full on registration. Cancellation up to 1 week before the programme will receive a full refund, after that there will be a £20 fee charged for cancellation up until the 26th February after which no refund is granted.

Preparing for an online retreat:
It is important to set time aside for the retreat. Setting aside technology during the retreat will be helpful.
Wear comfortable clothing.
Have a good internet signal for zoom sessions.
Find a quiet, clean uplifted environment for the retreat, preferrably away from others in your house.
Tell housemates you're unavailable during practice sessions. You'll be able to catch up during breaks.
Have a comfortable chair or sitting cushion.
The Zoom link will be sent to you the day before the programme, please complete registration and payment to receive the link

Please contact [email protected] if you have any questions