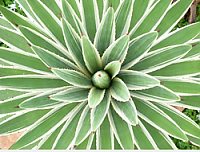 Online - Shambhala Training Weekend 4: Awakened Heart
with John Seex & Tessa Watt
Prerequisites: Shambhala Training Weekend 3
Shambhala Training Weekend 4 is about inquisitiveness and opening, allowing ourselves to be touched by our experience.
When we meditate, we learn how to gently let go of self-involved agitation and develop trust in our capacity to experience the sharp edges of reality. We find that we can open up to our world with kindness and curiosity.
Schedule -
Saturday: 09:30 to 17:00
Sunday: 10:00 to 17:00
About the teachers

John Seex has been a member of Shambhala for over twenty years. He works as a psychotherapist, a psychotherapy teacher, serving on the faculty of Karuna Training in Europe. He and his wife, Sophie (also in Shambhala) have two children and live near Stroud. He has a strong connection to Shambhala Meditation and has been teaching Running with the Mind of Meditation.

Tessa Watt has been practising meditation with the London Shambhala Centre for 30 years, and was appointed as a senior teacher in 2017. Tessa has had a varied career: she was a Research Fellow in History at Cambridge University, and then for 16 years she was a Producer with BBC Radio, making documentary features. Since 2009 she's been a full-time mindfulness teacher, offering courses for the general public and in workplaces, including many leading global companies around the UK. She teaches MPs and staff in the Houses of Parliament, and led an inquiry into 'Mindfulness in the Workplace' for the All-party Parliamentary Group for Mindfulness. Tessa is an Associate of the Oxford Mindfulness Centre and has taught at SOAS, University of London on their MA in Traditions of Yoga and Meditation. She is the author of A Practical Guide to Mindfulness and Mindful London. She lives in Balham and has two daughters.

Cost
The early bird registration fee of £75 is available until 18th September, after which time the fee will be £90. A concession fee of £55 is available for those earning below £17,000 per annum and a concession fee of £45 is available for those earning below £12,000.
Please contact [email protected] to apply for a concession.
We don't want cost to be a barrier so if anyone is in financial hardship, please feel warmly invited to get in touch for further concessions.
Repeat attenders
If you have previously attended this course and would like to do so again, you may attend for 50% of the price of either the full cost or the concessionary cost, depending on income, so either £45, £35, £27 or £22. Please contact [email protected] for a discount code.

Payment Terms and Conditions
Please register and pay in full on registration. Cancellation up to 1 week before the programme will receive a full refund, after that there will be a £20 fee charged for cancellation up until the 24th September after which no refund is granted.
Preparing for an online retreat:
It is important to set time aside for the retreat. Putting aside distracting technology during the retreat will be helpful.
Wear comfortable clothing.
Have a good internet signal for zoom sessions, and a camera so you can interact on video
Find a quiet, clean uplifted environment for the retreat, preferrably away from others in your house.
Tell housemates you're unavailable during practice sessions. You'll be able to catch up during breaks.
Have a comfortable chair or sitting cushion.
The Zoom link will be sent to you the day before the programme, please complete registration and payment to receive the link

Please contact [email protected] if you have any questions