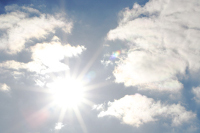 Online - Shambhala Training Weekend V: Open Sky
with David Hope
About Shambhala Training Weekend 5: Open Sky
Having developed trust in basic goodness we can appreciate the freedom of the open sky of mind and celebrate our journey along the path of warriorship. Letting go is having the courage to give up our reservations, hesitation and conventional logic and fully manifest as warriors . Having made friends with ourselves through the practice of meditation, we can relax and live with confidence, sensitivity and tenderness. Through this we discover the joy of wakefulness, living each moment vividly present. This naturally connects us to others and caring for our world. The sun of goodness shines in the vast open space of freedom from fixed mind.
Prerequisites: Shambhala Training
Levels
1- 4
About the teacher
David Hope has been involved in Shambhala for 40 years. He helped establish the London Shambhala Centre in its early days, and has since taught widely in Europe and other countries worldwide. After living for many years in France near Dechen Chöling, he and his wife, Christina de Block returned to the UK, and now live on the South Coast in Hampshire.
Cost
The early bird registration fee of £75 is available until 20th November, after which time the fee will be £90. A concession fee of £55 is available for those earning below £17,000 per annum and a concession fee of £45 is available for those earning below £12,000.
Please contact [email protected] to apply for a concession.
We don't want cost to be a barrier so if anyone is in financial hardship, please feel warmly invited to get in touch for further concessions.
Repeat attenders
If you have previously attended this course and would like to do so again, you may attend for 50% of the price of either the full cost or the concessionary cost, depending on income, so either £45, £35, £27 or £22. Please contact [email protected] for a discount code.


Payment Terms and Conditions
Please register and pay in full on registration. Cancellation up to 1 week before the programme will receive a full refund, after that there will be a £20 fee charged for cancellation up until the 26th November after which no refund is granted.
Preparing for an online retreat:
It is important to set time aside for the retreat. Putting aside distracting technology during the retreat will be helpful.
Wear comfortable clothing.
Have a good internet signal for zoom sessions, and a camera so you can interact on video
Find a quiet, clean uplifted environment for the retreat, preferrably away from others in your house.
Tell housemates you're unavailable during practice sessions. You'll be able to catch up during breaks.
Have a comfortable chair or sitting cushion.
The Zoom link will be sent to you the day before the programme, please complete registration and payment to receive the link