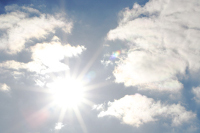 Shambhala Training Weekend 5: Open Sky
with David Hope & Jane Hope
About Shambhala Training Weekend 5: Open Sky
Having developed trust in basic goodness we can appreciate the freedom of the open sky of mind and celebrate our journey along the path of warriorship. Letting go is having the courage to give up our reservations, hesitation and conventional logic and fully manifest as warriors . Having made friends with ourselves through the practice of meditation, we can relax and live with confidence, sensitivity and tenderness. Through this we discover the joy of wakefulness, living each moment vividly present. This naturally connects us to others and caring for our world. The sun of goodness shines in the vast open space of freedom from fixed mind.
Prerequisites: Shambhala Training
Weekends
1- 4
Please note: This weekend will take place in person at the London Shambhala Meditation Centre, but both teachers will attend via Zoom.
About the teachers
David Hope has been involved in Shambhala for 40 years. He helped establish the London Shambhala Centre in the early 1980's. He set up Shambhala Training in Britain and ran it for many years. Since then he has taught widely in Europe and other countries worldwide, including Australia, New Zealand and South Africa. He has been involved with Dechen Chöling, our residential practice centre in France, since its beginnings in 1995, as one of the first co-directors, and in many other ways. In 2005 he was appointed as Acharya (a senior teacher) for the Shambhala community, a position which he stepped down from in the June 2020.
Jane Hope has been teaching since 1981 in the UK, North America and Europe. Born on the edge of the Pennines in the North East of England, Jane studied fine art and, like many of her generation became fascinated by Eastern religions and art. In the late 60's, while living and working with an experimental theatre group and commune, the Exploding Galaxy, she started to hear rumours about an "interesting and outrageous young lama" who was living somewhere in UK. This was Chögyam Trungpa Rinpoche. Jane worked for 15 years as a Bereavement Counsellor working with parents whose baby had died from SIDS (Sudden Infant death Syndrome). She has three published books, including "The Beginners Guide to Buddhism".
Cost
The early bird registration fee of £110 is available until 5th February after which time the fee will be £130. A concession fee of £80 is available for those earning below £17,000 per annum and a concession fee of £60 is available for those earning below £12,000. Please contact [email protected] to request a concession.
We don't want cost to be a barrier so if anyone is in financial hardship, please feel warmly invited to get in touch for further concessions.
Repeat attenders
If you have previously attended this course and would like to do so again, you may attend for 50% of the price of either the full cost or the concessionary cost, depending on income. Please contact [email protected] for a discount code.
Payment Terms and Conditions
Please register and pay in full on registration. Cancellation up to 1 week before the programme will receive a full refund, after that there will be a £20 fee charged for cancellation up until the 18th February after which no refund is granted.