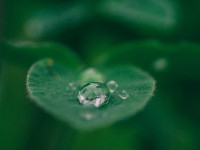 Online - What to Think
with David Schneider
About the Course
Even a little experience with meditation reveals to the practitioner that placement of the mind is important.
Crucial. Essential. The whole point.
How things go with the mind determines more than anything else how we experience a particular meditation session, a particular day, a retreat, our spiritual life generally, or, in fact, our life beyond the cushion and contemplative concerns.
Yet even a little experience with meditation reveals to the practitioner that there are a lot of moving parts, there is a lot happening. Meditation is far from the still, empyrean space it may seem to outsiders. There are choices to be made, things to be done.
Once we stand up and become active in the world, it can feel as if things come at us from outside as well, sometimes at a great and distracting rate.
There is a lot to pay attention to; what should we do with "the mind" then?
Fortunately, early in his teaching career, Shakyamuni Buddha gave fundamental advice about this. His words impressed disciples so that they memorized, recited, and later wrote them down. They come into the present day as the Satipatthana Sutta, which is translated as the "Discourse on Establishing Mindfulness."
We will take four Tuesday evenings in June, to go through the text. Conveniently, the Buddha spoke of four foundations of mindfulness. We will spend an evening each on the foundations—looking at the Buddha's teaching, and subsequent commentaries. Each evening will have some sitting in it, an exposition by the teacher, question and answer, and small group discussion.

The course will run across four evenings: the 8th, 15th, 22nd and 29th of June, from 7-8.30pm.


About the Teacher
David Schneider began the study of Buddhism in 1971, first in the Zen tradition under Joshu Sazaki-roshi and Shunryu Suzuki-roshi. He was ordained in 1977 by Richard Baker-roshi, and continued at the San Francisco Zen Center until 1984.
David attended 1986 Vajradhatu Seminary with Chögyam Trungpa, Rinpoche, and came to Europe in 1995, to serve as Director of Shambhala Europe.
He held this post until 2003. At the same time he taught as an acharya from 1996 through his resignation in 2019.



Cost
The early bird registration fee of £50 is available until the 1st of June, after which the registration fee will be £60.
A concession fee of £40 is available for those earning below £17,000 per annum. Please contact [email protected] to apply for a concession.
We don't want cost to be a barrier so if anyone is in financial hardship, please feel warmly invited to get in touch for further concessions.
Payment Terms and Conditions
Please register and pay in full on registration. Cancellation up to 1 week before the programme will receive a full refund, after that there will be a £10 fee charged for cancellation up until the 8th June, after which no refund is granted.
The Zoom link will be sent to you the day before the programme, please complete registration and payment to receive the link.
Photo by Aaron Burden on Unsplash