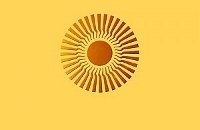 Shambhala Sadhana - Online
The monthly 'Shambhala Sadhana' is an opportunity to gather together as a community. It will take place on, or near, each full moon.
It is open to anyone who has attended Enlightened Society Assembly or a Shambhala Sadhana programe and has got a copy of the text (please contact us at [email protected] for more information).
Join us online via Zoom using this link.
Zoom opens 7.30pm, finish 9pm