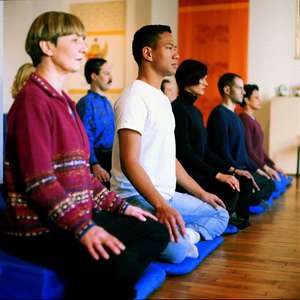 Shambhala Training Weekend 1: 'Uncovering Basic Goodness: The Practice of Meditation'
Please Note: This programme has been moved to the final weekend of February because of Covid restrictions. If regulations stay the same it may be postponed further or moved online. Please get in touch with any questions!
Open to all!
This short, taught retreat will introduce the first of the teachings of the Sacred Path of Warriorship, the path of discovering and deepening an experience of basic goodness, the term Chogyam Trungpa Rimpoche coined to evoke the mind that is both relaxed and awake. In this tradition meditation is the practice that combines gentleness and bravery, offering a healthy and sustaining alternative to the anxiety that often defines us.. A traditional description of how meditation works is that it brings together or synchronises body and mind in the present moment. Moments like this can be experienced as glimpses of 'no struggle' -that is, moments when we find ourselves relaxing into and trusting our own aliveness.
Instruction will be given in the practice of meditation. There will also be opportunities to discuss practice on a one-one basis with an accredited Meditation Instructor.
Open to beginners and experienced meditators alike.
Feedback from recent courses
"Loved the talks, and everyone was so open to each other's opinions and experiences"
"Having done retreats before I consider this venue and organisation excellent and will definitely come again"
"I got all the answers I came for and am excited about my practice"
"Impressive support by staff and volunteers – very professional"
About Shambhala Training
Shambhala Training offers a structured path of meditation and emotional intelligence education rooted in the ancient wisdom of the Shambhala tradition and created for the challenges of modern, everyday existence.
The Shambhala Training path consists of weekly classes and weekend retreats suitable for both beginning and experienced meditators, and open to people of any spiritual tradition.
This comprehensive overview of mindfulness meditation and contemplative living practices presents the view that when we foster a more awake relationship with ourselves and we are creating a more awake and compassionate world.
About the Teachers
The course will be taught by James O'Neill, Psychoanalytic Psychotherapist, Buddhist teacher and author of Undressing, chosen as book of the week by the Guardian/Observer and Book of the Month by the Bookseller.
Movement and breathing exercises will be offered and led by Jonathan Lewis, a health coach specializing in movement and breathing practices for health, wellbeing and resilience. Jonathan is from Roots Movement and a Director at Balance Performance Physiotherapy in Clapham.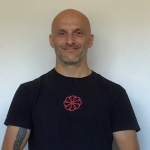 Payment Terms and Conditions
Please register and pay in full on registration, ensuring you click on the relevant price option to go through to PayPal where you can also pay by credit/debit card. Cancellation up to 1 week before the programme will receive a full refund, after that there will be a £20 fee charged for cancellation up until the 27th January after which no refund is granted.
The early bird registration fee of £110 is available until 15th January after which time the fee will be £130. A concession fee of £80 is available for those earning below £17,000 per annum and a concession fee of £60 is available for those earning below £12,000. Please contact [email protected] to request a concession.
We don't want cost to be a barrier so if anyone is in financial hardship, please feel warmly invited to get in touch for further concessions.
Repeat attenders
If you have previously attended this course and would like to do so again, you may attend for 50% of the price of either the full cost or the concessionary cost, depending on income. Please contact [email protected] for a discount code.
Further Information
Sat/Sun: tea/coffee & registration 9am, start 9.30am. Finish 6.30pm
Lunch will be provided, any allergies please include details in the comment box on the registration screen.
For further information please email: [email protected]