Young People
Families & Children in Shambhala
The Families and Children Working Group honours and supports the fundamental place of families, children and households in the culture and societal vision of Shambhala. Our mission is to help cultivate the wisdom, delight and dignity of living in family relationships, becoming parents, raising children, caring for elders and being householder-practitioners in the world.
As Sakyong Mipham Rinpoche has emphasized, the basic unit of Shambhala – the building block for creating enlightened society – is the household. While 'family' and 'household' are not necessarily synonymous, the family in its many diverse forms can similarly be seen as the basis of our world. In the kingdom of Shambhala, with mother and father principle at the centre, family extends everywhere. All of us, in our own way and time, are mothers, fathers, children, relatives, members of clans and households, bound together by our good heart and Buddhanature.
Family is the most intimate, on-the-ground social organization we have, the nucleus of our human relationships. Children are our future, and it is through lineage and human connection that a Shambhalian culture of kindness and virtue will continue to be passed on. Relating to the everyday challenges of household life with trust in the truth of basic goodness offers the society as a whole a vital example of an awake way to live. As Chogyam Trungpa Rinpoche put it, "applying Shambhala vision to how we raise our children […] is actually upgrading basic human existence."
With this as our view, the aspirations of the Families and Children Working Group include:
Promoting wider awareness of the meaning and place of family in Shambhala and in the world.

Creating Shambhala practice environments in which parents and children can gather and feel included.

Offering inspiring resources on joining mindfulness-awareness practice with child-raising and household responsibilities.

Encouraging family practice as a valued and integral part of the Shambhala Buddhist path.

Developing Shambhala programs to explore the path of parenting, raising children and living in family and couple relationships.

Developing educational materials and programs for children to deepen their experiences of basic goodness.

Working with city and land centres to explore ways to make dharma programs more accessible for families and parents whose income may be limited.

Finding skilful means to take Shambhala teachings out to diverse communities, schools and the greater world of parents, children and families.
Aspiration
May the heart of our community be warmed by the laughter of children, energized by the passion of teenagers, inspired by the pure vision of young adults, enriched by the generosity of parents, strengthened by the discipline of adults, stabilized by the wisdom of the elders and altogether held andguided by the lineage.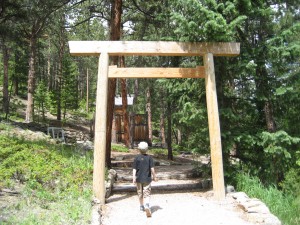 Read About Children's Day in Shambhala
Four Dignities Offering for Children's Day
We Are the Warriors – A children's song composed by the Sakyong and Sakyong Wangmo
Upcoming Programs for Shambhala Families
Articles on Families and Children in Shambhala:
Spring Equinox Focus on Families – March 20th, 2009
Read community articles about
families and children on the Shambhala Times:
http://shambhalatimes.org/tag/family/
http://shambhalatimes.org/tag/children/