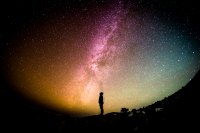 Meditation and Action In the World
Details to follow...
This weekend is part of 'The Way of Compassion' series of weekends. You are welcome to attend this, or any of the other weekends, as a one-off programme, or to deepen your experience by following the whole series.
Payment
Cost of the course is £130. An Early Bird price of £110 is available until Saturday 30th May 2020. A concession cost of £80 or £60 is available according to income level. Please contact [email protected] to apply for a concession.
Shambhala Volunteers - 50% off
It is traditional on Buddhist programmes to have the opportunity to offer the teacher what we call a heart gift. This is an entirely voluntary possibility to offer a financial gift to the teacher, in appreciation of their willingness to devote their time and energy in sharing these teachings.
Payment Terms and Conditions
Please register and pay in full on registration, to pay by card - please click through to PayPal where there is an option to pay by card without having a PayPal account. Cancellation up to 1 week before the programme will receive a full refund, after that there will be a £20 fee charged for cancellation up until the 12th June 2020 after which no refund is granted.