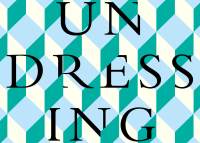 Practice as the Process of Undressing - Open House Talk
with Jim O'Neill
Practice as the Process of Undressing
Meditation practice may be seen as a process of undressing, of stripping off layers of defensive anxiety, of complications and of obscuration, built up over many years and perhaps lifetimes. When, even momentarily, these drop away, we relax into an experience of freedom, of clarity and warmth, into Bodhicitta, awakened mind and heart.
About the teacher
Jim O'Neill is a senior Buddhist and Shambhala teacher, Psychotherapist and author of UNDRESSING, Short Books, 2019.
Suggested Donation £10/£7 low wage/£5 concession - however, finances should not be a reason for not participating. The evening is based on whatever people feel is within their inspiration and personal means (the principle of dana, or generosity) - please join us regardless of your circumstances.
Timings: Arrival & tea 7.15pm, start with sitting 7.45pm, talk at 8.15pm, finish by 9.30pm