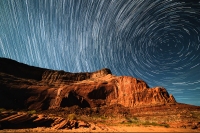 Winter Solstice Celebration - Renewing Our Connections
We are excited to announce our first community celebration since the London Shambhala Meditation Centre has reopened this year! All are warmly invited to join together at the Centre for our annual Winter Celebration on Sunday the 19th of December. We will have the chance to meditate together, eat together and dance together, as well as taking part in a regenerative leaf and fire ceremony like those we have done the past few years.
To help keep everyone safe there will be a limit on the numbers, so please register your intention to join us in advance. If you have registered you are welcome to join for any part of the event (see the schedule below).
The event will be free but we will be accepting donations towards the cost of the meal.
Schedule:
3pm Arrival and tea
3:30pm Candlelit sitting and heart sutra
4:30pm Leaf and fire ceremony
5pm Supper and drinks
6.30pm collaborative clean up
7pm Dancing and socialising
Please get in touch with Katrina if you have any questions:
[email protected]